Composite Tooth-Colored Fillings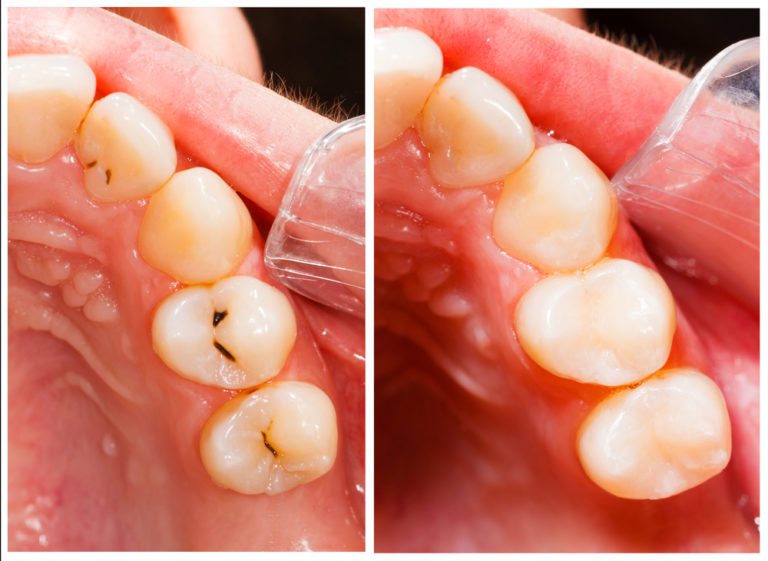 This is a dental procedure that is aimed at making your teeth or tooth to appear more natural and to be unassuming. They merge greatly with the teeth. In addition, they look more ordinary than amalgam fillings which are shadier and easily noticeable by other people.
The composite fillings come from ceramic as well as plastic compounds that are chemically bonded to the teeth.
They are ideal in filling in the decayed regions of the teeth. In addition, they help to restore chipped or fragmented teeth. Many people use this method in order to treat teeth that are closer to the mouth because they are more and easily noticeable when the patients smile.
Nonetheless, the recent growth and development in technology have led to greater dental breakthroughs that have made it easier for Tigard dentists to also apply tooth-colored fillings on molars. This is because they receive more wear than the other teeth.
Am I eligible for a tooth-colored filling?
In case you have a broken tooth, cavity, or a filling that is deteriorating, you are an ideal contender for a tooth-colored filling. Get in touch with us today and plan a dental consultation with our dentist in Tigard. You will then know if composites are for you.
What to expect in case you are candidate
The procedure is quite simple. Your gums as well as the teeth will be anesthetized with the use of a local anesthetic around the area of the filling. The moment the area is ready, the decayed or destroyed area of your teeth will be taken away in order to make room for the new tooth-colored filling.
The space is thoroughly cleaned and prepared carefully before the new filling is placed.
A resin is then positioned over the area and treated with a hand held light. This takes less than a minute. The new filling is ultimately shaped and polished to finish off the process.  
If the decay happens to be near the nerve of the tooth, a special kind of medication is applied. This is important because it is applied for protection in order to avoid any damage to the nerve that may cause other issues after the process is done.
The composite filling is then placed precisely, shaped and polished. This restores your tooth to a great shape and look.
Post Treatment Care Once the Process is Finished
Composite fillings are usually cured in a few minutes at the dentist's office. Therefore, you are able to return to your daily activities and oral care as soon as the visit is done.
However, it is normal to have a little sensitivity because that happens to all the teeth that have undergone any oral procedure. However, sensitivity that goes past a week ought to be reported to the dentist for the necessary action to be taken.
Consult a Tigard dentist in order to know the advantages and disadvantages of the composite tooth colored fillings. This procedure is so much ideal because it closely matches the existing teeth. In addition, they are more aesthetically suited.