Caring For Your New Dental Implant!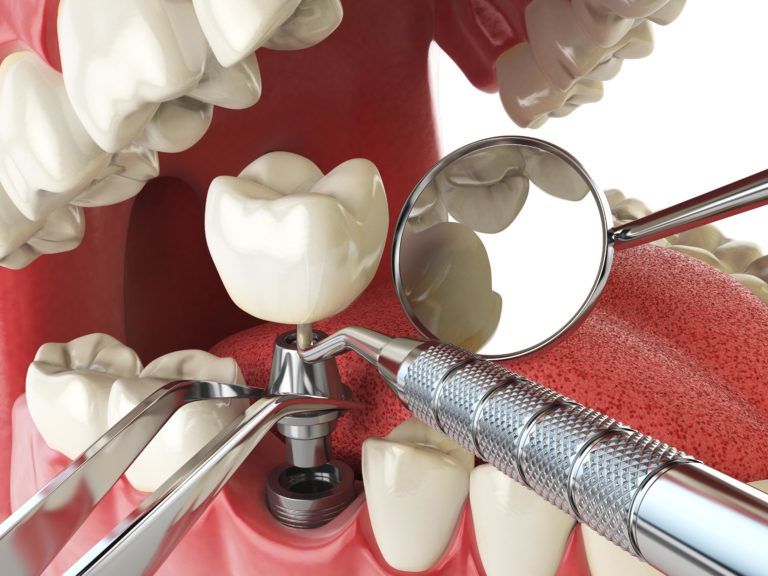 When you have your teeth restored with Dental Implants there's a remarkable feeling that accompanies it. Having the veil of embarrassment and shame that comes with an unsightly smile lifted off your shoulders makes the future ahead look bright and incredible. Of course, now that you have this bright new smile you want to know how to properly take care of it, right?
Caring For My New Implant
It all starts with the same habits you used when caring for your original teeth. Take the time to properly brush and floss, and finish it off with a refreshing round of mouthwash, just make sure you have products that are suited to your implant.
Toothpaste – When selecting toothpaste for your implants make sure you find one that is low-abrasive, gentle, and possessing tartar control properties.

Toothbrush – Now that you have implants you're going to need to go for a softer bristle type. You still have your choice of electric or manual though!

Floss – Follow the same procedures with flossing that you did with your natural teeth, ensuring that you pay special attention to the abutments of your implants.

Mouthwash – We're all familiar with what these are, but you'll need to specifically get one that has anti-microbial properties as well.

Interdental Brushes – These are specifically designed to get down in-between your dentures and clean out the nooks and crannies.

Plaque Tabs – If you want to be really vigilant about cleaning your teeth pick up some plaque tabs. You probably remember these from when you were learning about brushing. They stain the plaque on your teeth so you can clean them properly.
As you can see the process for keeping your implants clean isn't much different from caring for your natural teeth. The differences lay mainly in the types of materials you're using and certain specific cleaning techniques.
Is It Really Important To Care For My Implants?
This may seem like a silly question, but some patients think that because their implants aren't 'real teeth' they don't need the same care. Aside from the standard issues of halitosis (bad breath) and the like there are other, very real, concerns that can happen as a result of not caring for your implants. These include conditions like Mucositis, which in severe cases can cause permanent damage to the jawbone. Proper care of your implants will ensure that you never have to face the ordeal that comes with mucositis.
If you're planning on receiving dental implants, or are already living with them, make sure you take proper care of them to ensure good oral health. Proper care also helps to prevent your implants from breaking down for years. If you have questions about getting dental implants, or how to properly care for them, contact Dr. Scott Simpson at Apple Tree Dentistry in Tigard, OR. Years of working closely with their community and caring for patients who have or are receiving implants have made them respected experts in their field. Don't let your implants go another day without proper care, make an appointment today.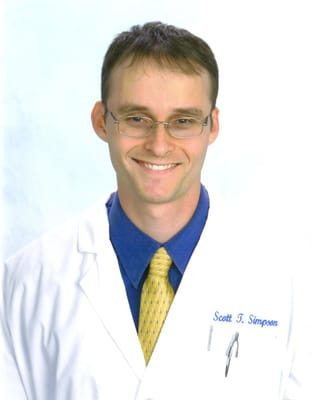 Dr. Scott T. Simpson
At AppleTree Dentistry, Dr. Scott T Simpson set out to create a caring environment focused on dentistry for families. Dr. Simpson graduated from the University of Florida College of Dentistry in 2005, going on to practice as a dentist in the USAF for three years before being honorably discharged.