Five Tips for Teaching Kids to Brush Their Teeth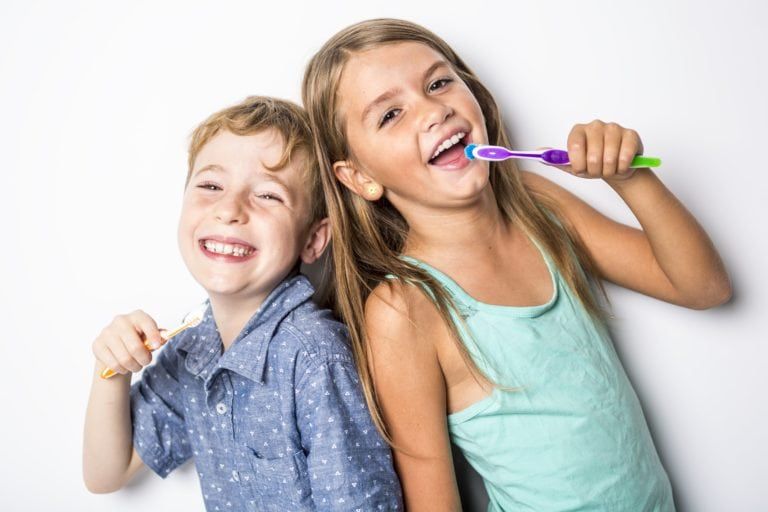 Let's face it—many adults struggle to maintain a proper dental hygiene routine, so it should come as no surprise that many kids have trouble learning how to brush their teeth.  As a parent, you may notice that your child may have no interest in keeping his teeth clean or learning how to do it himself. At the age of six, children should begin brushing their teeth on their own, just as they are learning to tie their shoelaces.  As hard as it can be to let go, self-reliance is necessary for kids to feel confident, and dental hygiene is no exception. Kids should start learning the importance of brushing their teeth at a young age in order to develop healthy habits in the future. Here's how you can motivate your child to brush his or her teeth:
1) Pick the right toothbrush
Kids like bright colors; they like toys, so why not let them choose a toothbrush that reflects their personality?  Instead of opting for a child's toothbrush that has one plain, solid color, find one with a fun design or better yet, one that has her favorite cartoon character on it.  If you bring your child to the store with you to pick out her own toothbrush, she will feel more excited about the prospect of brushing her teeth overall.
2) Make it fun
Kids love playing games and having fun, so don't make the process of brushing their teeth feel like a chore.  Playing a song on your phone or a small radio will serve not only as a timer but also as a way to keep your child engaged.  Your child can dance, he can be silly, but most importantly, he will keep brushing.
3) Be a Role Model
Brush your teeth with your child.  Rather than watching from the sidelines, stand in front of the mirror with her and demonstrate the proper brushing techniques.  Your child will learn from your example. If she feels this is something you can do together, she will be more likely to stick with it.
4) Keep It Positive
Offer words of encouragement.  Tell your child that he is doing a good job and remind him of how proud you are that "he is a big boy."  Be patient with your child and understand that this is all new to him. He may make mistakes like spilling toothpaste on the counter or accidentally swallowing, but remain calm as you correct him.  If you overreact, he may develop a negative attitude toward brushing his teeth and resist it in the future.
5) Make it a routine
Your child should brush her teeth on a daily basis.  Consistency is crucial when it comes to developing healthy habits.  You can create a weekly chart and give your child a sticker each time she brushes her teeth.  This is a fun way to track her progress while also reminding her how important it is to keep her teeth clean.
Part of your routine should also consist of scheduling regular dental checkups with Dr. Scott T. Simpson at Appletree Dentistry.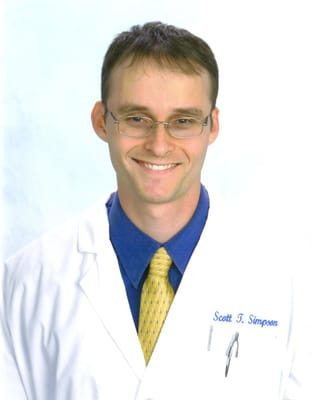 Dr. Scott T. Simpson
At AppleTree Dentistry, Dr. Scott T Simpson set out to create a caring environment focused on dentistry for families. Dr. Simpson graduated from the University of Florida College of Dentistry in 2005, going on to practice as a dentist in the USAF for three years before being honorably discharged.