Make Flossing Easier with These Simple Tricks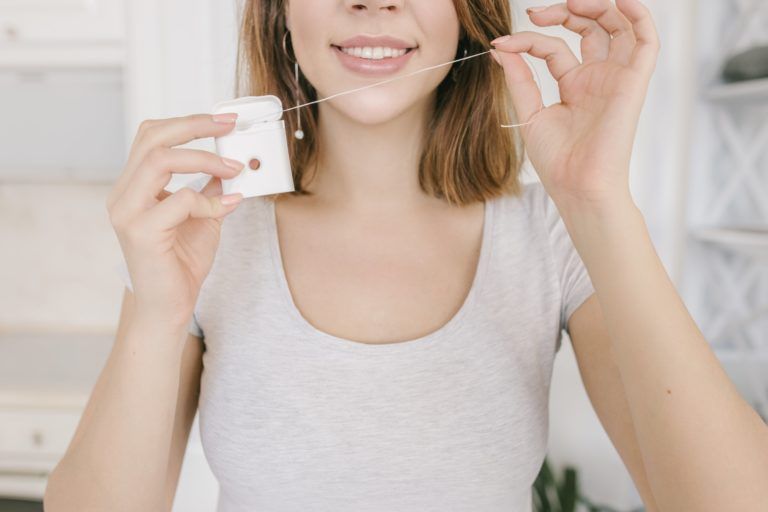 Flossing is an important part of proper oral hygiene, but it is also one of the most onerous in the minds of those for whom its a necessity. Getting between all those little nooks and crannies requires some digital gymnastics that can make the whole thing a pain that hardly seems to be worth the trouble. Unfortunately failing to do so will lead to decay in the spaces between your teeth where food and plaque continue to hide out of sight to do its dirty work. Flossing doesn't have to be a pain though, there are a few things you can do to make flossing easier.
The Floss Stick
This is pretty much exactly what it sounds like, a carefully engineering plastic stick with a bit of floss on the end in a u-shaped holder that will help it get between your teeth. This is much easier to control than two pieces of floss wrapped around a finger, meaning not only can you get to all your teeth more effectively but you can also control the amount of force and such used. This means less bleeding gums, cleaner teeth, and a very convenient little tool.
Power Flossing
This flossing tool is an incredible addition to your arsenal of anti-plaque tools, bringing electric power and a pen-like appearance to the elimination of food and plaque between the teeth. It is quick, powerful, and easy to use and goes a long way to completely eliminating the presence of debris between your teeth. Add to it that it's easy to use regardless of your age or experience and it's probably the perfect flossing solution.
Water Flossing
Water flossing brings a unique approach to the flossing world, and that's the use of water to power clean the spaces between your teeth. A lot of people don't care for the feeling or process involved with using floss, and the one thing we can say about water cleaning is you never wind up with bloody floss while using it. Think of it as a low-key pressure washer for the space between your teeth. Ingenious and effective.
The water pick is also a great choice for those wearing braces, as it doesn't rely on the use of a string that can get caught up on the wires and brackets reshaping your mouth. If you have braces then this is your best possible choice for effective cleaning with very little hassle.
If you're living in the Tigard, OR area and are looking for a new dentist to help you perfect your oral hygiene skills or just look after your families dental health call Dr. Scott T Simpson at AppleTree Dentistry. Their clinic helps patients in the area with their dental needs by educating them on the correct methods and techniques for caring for their specific health needs. Don't let the struggle of flossing be the thing that brings your beautiful smile down, call AppleTree Dentistry for an appointment today.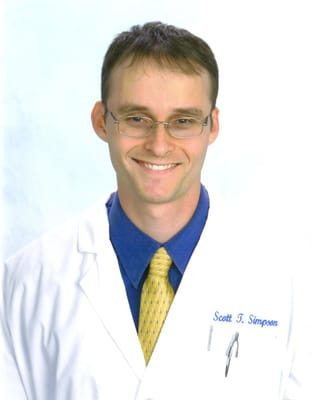 Dr. Scott T. Simpson
At AppleTree Dentistry, Dr. Scott T Simpson set out to create a caring environment focused on dentistry for families. Dr. Simpson graduated from the University of Florida College of Dentistry in 2005, going on to practice as a dentist in the USAF for three years before being honorably discharged.